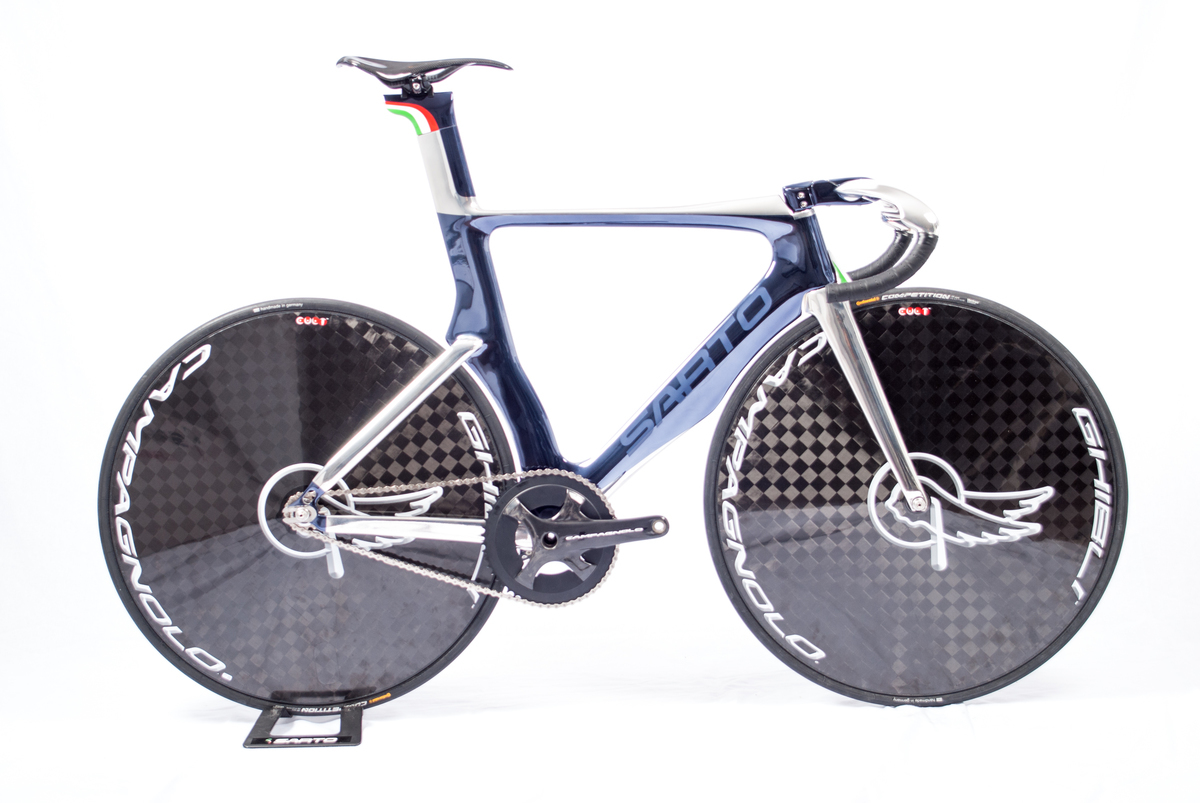 Campagnolo - Pista (set)

CAMPAGNOLO PISTAA noble and fascinating specialty with an exclusively specific feature: the transformation of the explosive power of the quadriceps of top track cyclists into pure speed, with the minimum possible waste of…

€ 565,00

Campagnolo - Bora Ultra (front)

CAMPAGNOLO BORA ULTA 80 PISTAThe Bora™ Ultra™ 80 track version matches perfectly to the Ghibli™ disc wheel to make an extremely competitive and race-winning combination. The two wheels work well together for all of the track…

€ 1.120,00

Campagnolo - Ghibli

CAMPAGNOLO - GHIBLICampagnolo is quite proud of its glorious track record with the Ghibli disc wheel, the very first tenso-structure wheel ever introduced in the cycling world.

Despite the fact that the Ghibli was still very…

€ 1.945,00
Verzendkosten!
Voor orders boven de EUR 100,00 brengen wij geen verzendkosten in rekening.
Winkelwagen
Geen artikelen in winkelwagen.
Strategisch partner van